Yoga Refresh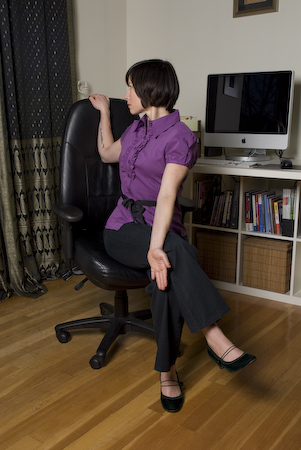 Yoga Refresh is a customized yoga solution for staff who are too busy or tight on space to participate in a regular Corporate Yoga class.
This 15-60 minute yoga solution is extremely effective at helping employees to recharge their batteries for the remainder of the day, or deeply release stress at the end of the day, leading to a more productive workplace and healthier, happier people.
One of Innergy's certified yoga teachers will lead participants through a series of both standing and seated yoga poses, breathing exercises and meditation techniques, right at their desks. Refresh Yoga is perfect for absolute beginners, experienced yogis and everyone in between.
Companies love Yoga Refresh because:
No yoga mats are needed
No special room or space is needed – we do yoga right where you are
No special clothing is needed – no need to get changed into workout clothes, then back again
No showers – this is a low-impact hatha yoga session – no need to shower afterward
No previous yoga experience is necessary – perfect for all levels!
Yoga Refresh is designed for 5-50 people.
For a customized cost estimate and more information on how to bring Refresh Yoga to your office, please contact us today.