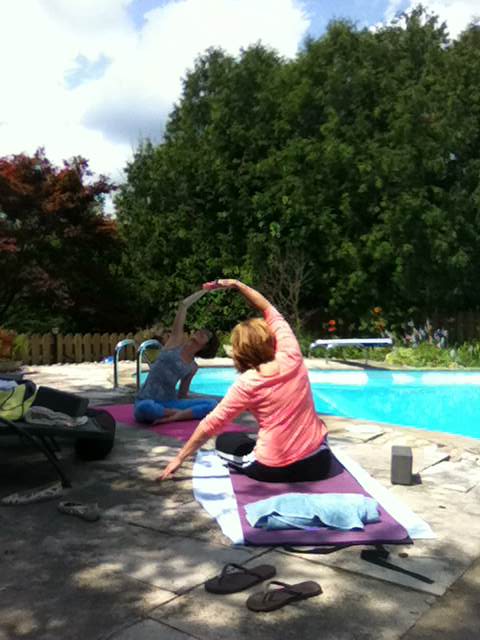 Private Yoga
Our Private Yoga Sessions are an excellent way to achieve the benefits of yoga or pilates, track your individual progress, and save time by never having to leave home.
Each session is designed specifically for you, and will focus on exercises for your body type, taking into consideration your fitness level, stress level, and your personal health and goals.
Classes are private and confidential, and save you the awkwardness of doing yoga or pilates in front of strangers at a gym or other crowded facility. You'll get more hands on attention than you would ever get at a public class.
You choose the day and time of your sessions. Sessions take place in the comfort of your own home, in your private hotel room, or another location of your choice.
A complimentary wellness consultation is included in your first session at no additional cost to you.
We also offer yoga or pilates for small groups of 3+ people, at your home or other location. Choose from our many Class Types.
Discount for Existing Clients
Already a Corporate Yoga or Pilates client with us? You receive 10% off of all Private Yoga rates.
Rates for 60-Minute Sessions
Individual 60-minute sessions can be booked at a rate of $100 per session.  If you would like to extend your session to 75 minutes, please add $10 to the single session rate. To extend your session to 90 minutes, please add $15 to the single session rate. Would a friend like to join you for a private yoga session? Bring them along for only $15 more!
Please see the tables below for multiple-session package rates.
2 Sessions Per Month
1 Session Per Week
2 Sessions Per Week
Applicable taxes will be added to all rates. All 3, 6 and 12 month packages are split into recurring monthly payments.
Get Started Now
Contact us today to arrange a free, no obligation consultation with one of our yoga teachers to get more information or to book your first session.