July/August 2017
INNERGY INSIGHT
How Yoga Improves Morale in the Workplace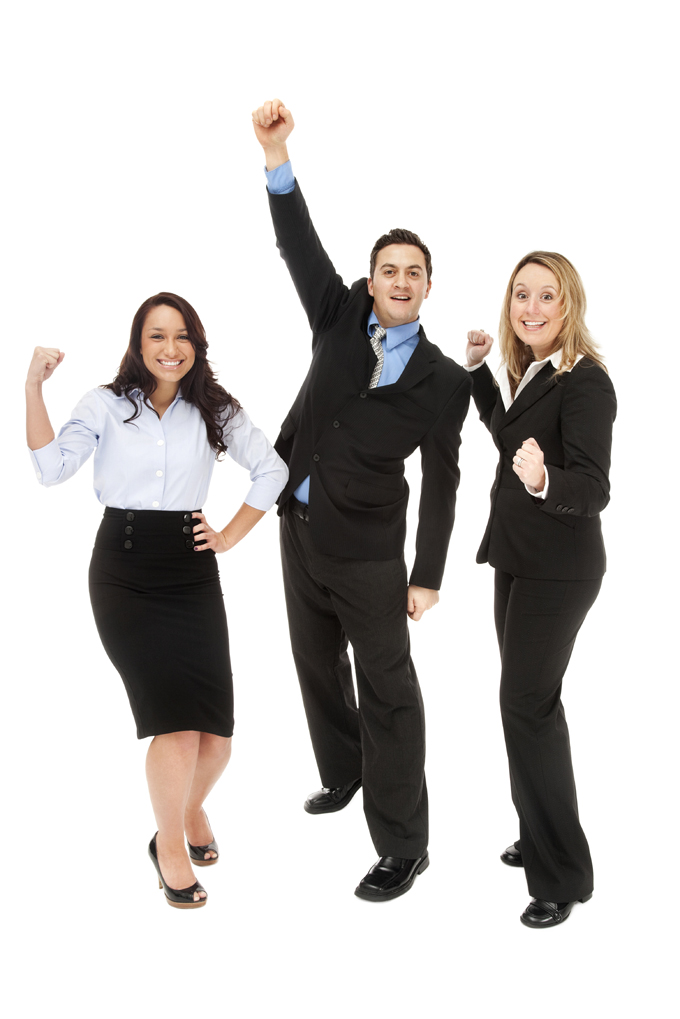 by Ian Crawford
The workday can be very stressful. From working long hours to having to deal with personal issues, a lot of stress can be accumulated even by the time you are at work for just a few hours.
From the company's perspective, having employees whom are stressed and unhappy are not going to be as productive at work. When the employees are not productive at work the company does not get what needs to be done, and will ultimately not make as much profit as possible. From the employees perspective being stressed will cause a strain on your mental health throughout the entire day. Your boss will be able to recognize that you are not in a good mood; which could lead to an issue between you and your boss.
One of the ways to combat stress in your life is through yoga. Yoga is an excellent way to relax, regain composure, and to alleviate the pain from any previous experiences in your day. The great part about yoga is that there are many different levels from beginner to advanced. The beginner yoga is the focus for improving morale and reducing stress during the workday. A basic yoga session does not have to take long at all. In just 20-30 minutes you can perform all the yoga poses, stretches, and meditation necessary to be more relaxed and stress free for the rest of your workday.
The start of a basic yoga session would begin with some stretching and breathing. You would sit on your yoga mat, feet straight out in front of you and reach slowly for your toes. Breathing is the key component in this. Even if you are in-flexible, you want to breathe into the stretch. Inhale very slowly counting one, two, three, four, and exhale slowly counting one, two, three, four, five, six, seven, eight. You want to perform this stretch and breathing for about 45 seconds. Your breath is what relaxes you, it keeps you calm and makes sure you are going at a slow relaxed pace. You want to focus on that breath pattern during every exercise.
The next part of the yoga session is basic poses. An excellent opener is the child's pose. In this pose you want to sit on your knees on the mat, then extend your arms out in front of you as far as they will go. Put your palms flat on the ground, make sure that your knees remain on the mat and your back is straight. This pose stretches out the back, a place where a lot of stress and anxiety is stored. This pose should be done for about 2-3 minutes. Another excellent beginning yoga pose is the downward, and upward dog poses. These two poses stretch out your hips and lower back. These should be done for about one minute each all while breathing in and out slowly.
The finishing pose of a typical yoga session is the corpse pose. The corpse pose is performed by laying flat on your back, hands on each side of you laying flat. This pose is to totally relax the body and mind of everything. You want to clear your mind of any stresses or anxiety you may have previously had. The goal is to think about nothing at all. This pose is very unique because not many people think about nothing at all in their day. This should be done for 5-7 minutes, or longer if desired.
Taking a break from the workday is crucial. I recommend after lunch as a good time to do a 20 minute yoga session. The yoga will relax you and make you less stressed and feel better about yourself and the day. Encourage management at your job to get involved also. The management will want higher morale and better productivity. It is a win-win situation for both sides.
HEALTHY WORKPLACE YOGA POSE
Triceps Stretch

Benefits
Stretches triceps muscle (back of arm), increases circulation to upper body, relaxes tight jaw, facial and neck muscles, decreases stress and more.
Instructions:
Step 1:

Sit slightly forward in your chair, feet flat on the floor, legs at a 90 degree angle. Contract your abdominal muscles slightly, lift up through your chest and lengthen your spine.  Drop your shoulders down your back.

Step 2:

As you inhale, reach your right arm straight up to the sky, and as you exhale, bend your elbow and place your hand on your upper back area.  As you inhale again, reach your left arm straight up, and as you exhale, place your left hand on top of your right elbow.  Gently press down with your left hand as you press up through your right elbow.  You should feel a stretch in the back of your right arm, in your tricep area.  Stay here for 3-5 breaths.

Step 3:

To come out, exhale and release your left hand.  As you inhale, reach both arms straight up and as you exhale again, place your hands gently on your thighs.  Repeat on the other side, then sit quietly for a moment and listen to your breath before you return to work.
WORKPLACE RECIPE
Mason Jar Salad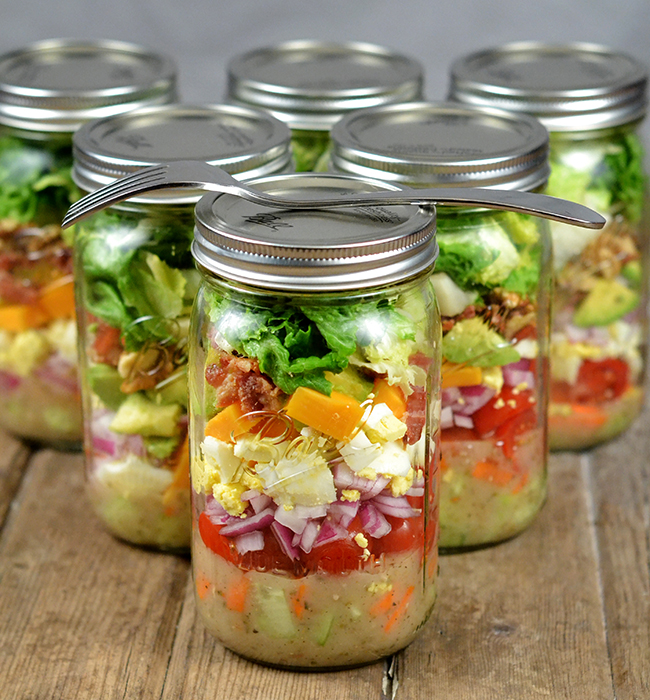 NEWS & VIEWS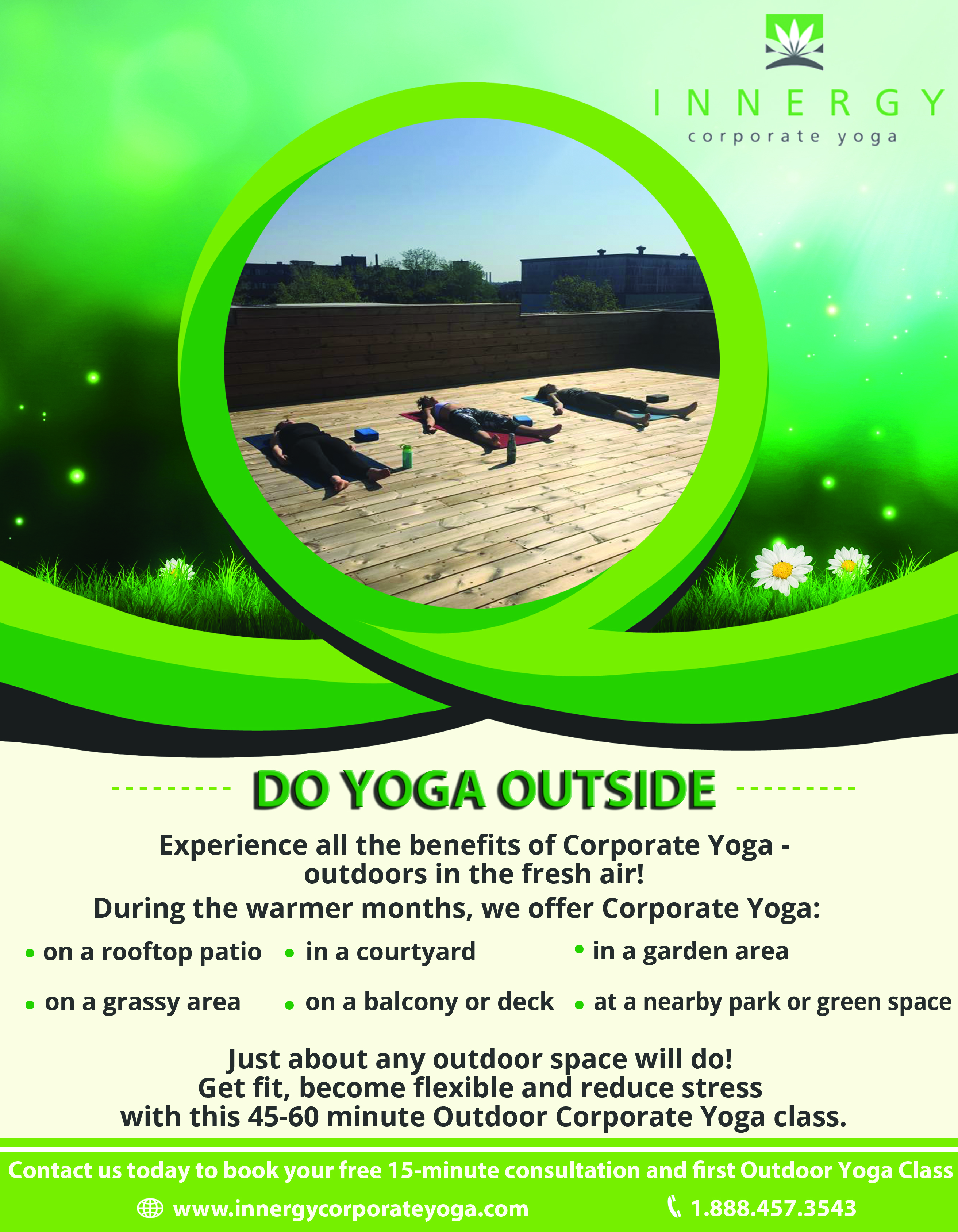 Contact us today to set up an Outdoor Yoga class on your rooftop patio, courtyard, grassy area or nearby park.
Book your FREE Consultation today
7 Dreamy Yoga Destinations Read more
Start an Innergy Corporate Yoga Franchise and help yoga teachers build a successful Corporate Yoga business while you earn a residual, recurring income with low overhead. We are Canada's largest mobile yoga company and have been in business since 2004.
Start a Corporate Yoga class at your Workplace
For more information on how to bring the many benefits of Corporate Yoga to your office in Vancouver, Victoria, Kamloops, Calgary, Edmonton, Toronto, Ottawa, Montreal, Winnipeg, Guelph, Hamilton, Halifax or any of the other cities we operate in, contact us today.