Innergy is in the Top 5!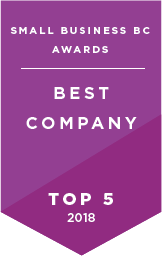 We're so excited to have made it to the top 5 semi-finalists in the category of "Best Company" in the Small Business BC contest. Thanks to everyone who voted for us and to all our amazing yoga teachers, who work hard and truly shine.
The next step is to present our "pitch" in front of a panel of judges on February 8th in Vancouver, BC. Wish us luck!